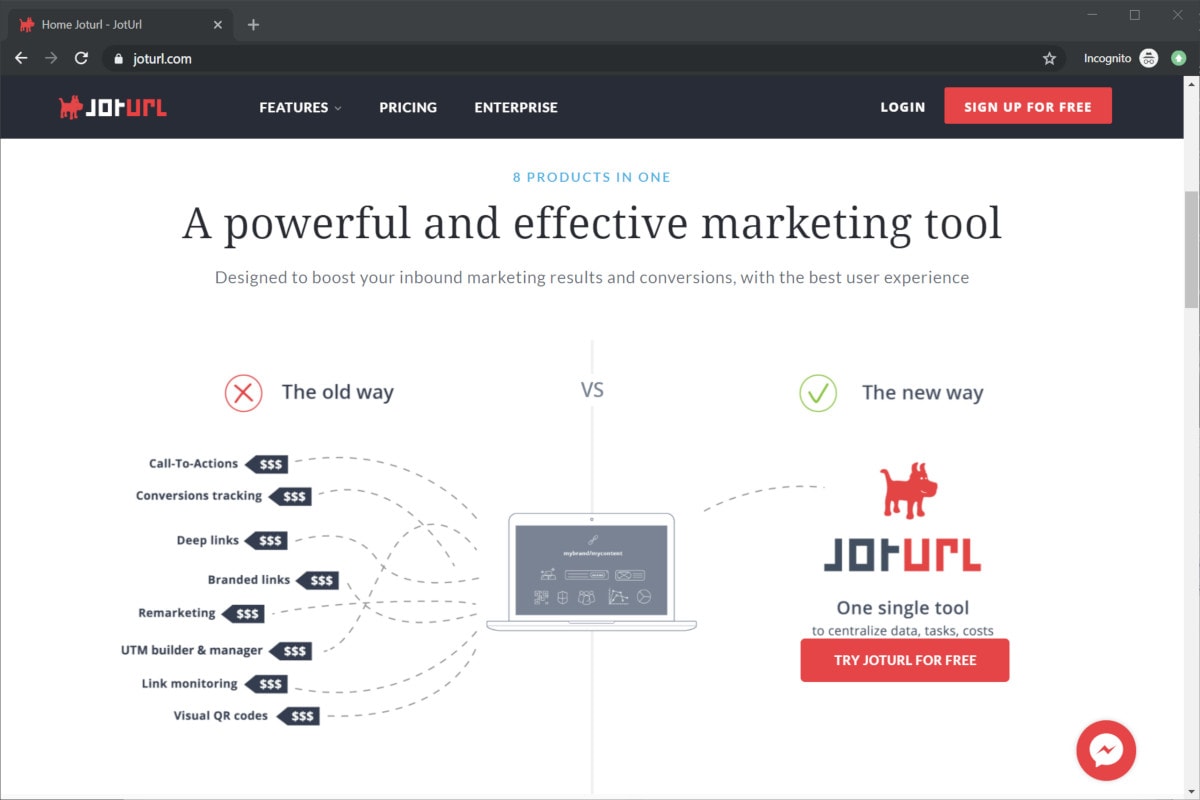 Longer URLs look clumsy and overwhelming. They are not commonly clicked and shared by the online users as they lack credibility. You can make use of URL shortening tools like jotURL to shorten your URLs and make them appear more trustworthy. Businesses are widely using link shortening to increase their outreach and engagement with the customers. Some of the key benefits of using link shortening tools are as follows.
Looks better
It is well known that shorter links are better to look at. It also looks more reliable and trustworthy to the end users and target audience. People mostly prefer to click on and share visually appealing and trustworthy links. Using link shortening tools can help to improve your link's credibility and have more people to share your links. The power of link shortening can take your business to the next level by creating more meaningful engagement with the potential customers.
Easy to share
Sharing of links is important for digital marketers to ensure maximum outreach of their products and services. Longer links are not shared by customers or other online end users much compared to the shorter links. A shorter link is more user-friendly and easier to share. This makes the process of sharing easier and increases the sharing rate of links. Marketers are focused on creating the maximum possible outreach and engagement which can be done by using a reputed link shortening tool like jotURL.
Link tracking
One of the most important reasons for using link shortening tools is to facilitate link tracking. Digital marketers need to know the effectiveness of your work. They should be aware of the number of clicks made on the links and the conversion rates, which will help them to take corrective action. Link shortening helps digital marketers to track their links. Good link shortening tools like jotURL allows you to get real-time data on the number of real visitors on your website who have clicked on a link and the number of bots who have clicked on them. you can use link shortening tools to promote only those links which generate traffic and have higher conversion rates.
SEO benefits
SEO is important for any business. Search engines reward short links and ranks the pages higher in search engine rankings. This helps to improve the visibility of the business and directs more organic traffic to the website. Longer links are ranked lower by the search engines. You can also incorporate few keywords on your business or blogs to your URL to make it rank higher in search engine rankings.
Uses less characters
Link shortening tools help you to save precious characters. When trying to use social media platforms like Twitter, you need to express your points articulately within limited characters. Sharing a long URL with many characters takes up the majority of your message length and cuts down the effectiveness of your posts. Link shortening tools like jotURL helps you to reduce the number of characters and express yourself better. Link shortening tools also help you to save money on advertisements as you will be using fewer characters by shortening the length of the original URL.