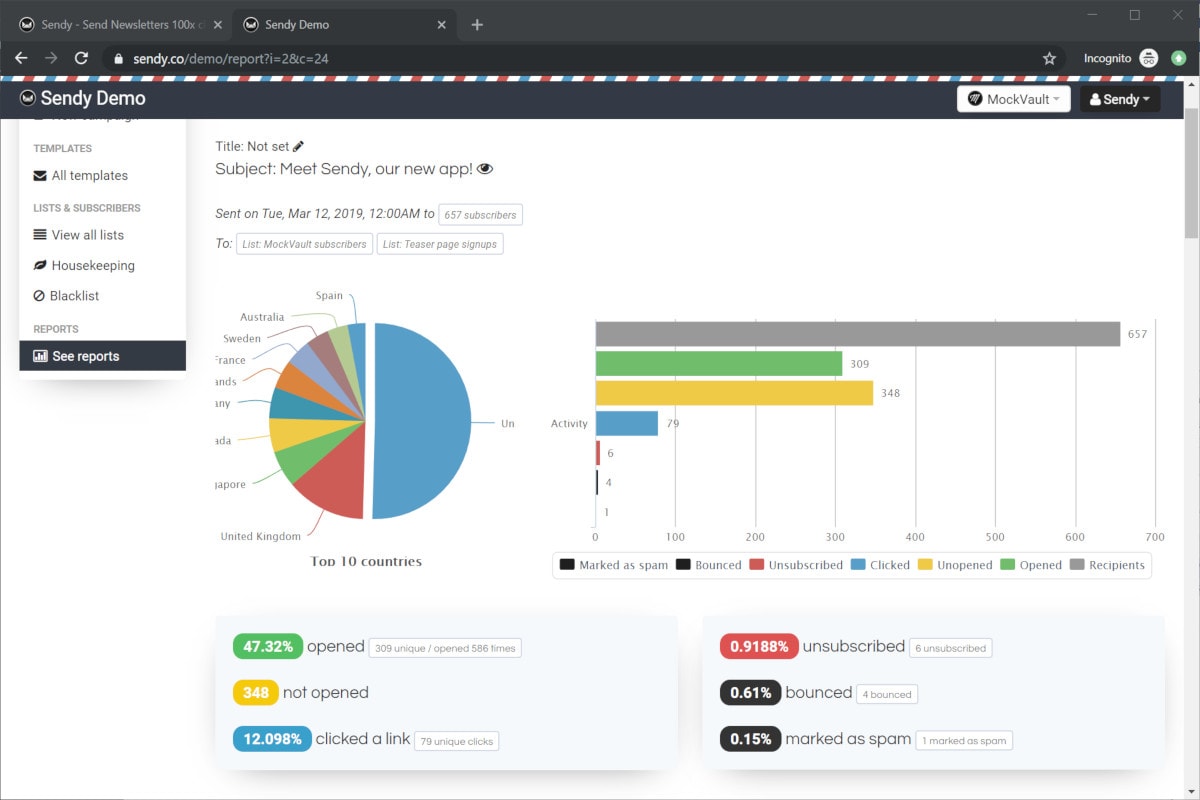 Email marketing is an integral part of internet marketing that contributes more to promote a brand or service with innovative ideas. It involves sending messages directly to customers to create awareness about the offers and other things accordingly. The primary aim of email marketing is to target potential buyers in promotional activities for increasing sales.
What are the advantages of email marketing?
Email marketing may lead to several advantages for businesses and some of them include:
• Low costs when compared to other marketing
• Allowing the businesses to engage audience with unique messages
• Drives more revenues
• Enables businesses to get immediate recognition during the promotional process
• Maximizes return on investments
How to create successful email marketing campaigns?
Businesses that are willing to create powerful email marketing should consider certain important factors for accomplishing goals to a wide extent.
• Knowing the objectives
• Understanding email types
• Using technologies wisely
• Understanding the audience
• Planning the emails and follow-ups
• Building organic lists
• Creating relevant segments
• Implementing the right design elements
• Creating personalized and targeted content
• Tracking and measuring performance tricks
The importance of software in email marketing
Email marketing is a suitable one for all sizes of business firms allowing them to generate high conversion rates. It provides ways for connecting with new customers quickly for boosting the sales. The tools are an ideal one for launching an email campaign based on the choices that ultimately give ways for gaining more benefits.
However, it is an important one to choose the tools wisely which exactly fit email marketing campaigns. This will help a lot to create impacts on the viewers with unique ideas for ensuring optimal results.
MailWizz is an email marketing platform allowing the business firms to manage their campaigns with a variety of features and some of them include:
• Multi-user functionality
• Multiple-Delivery support
• Customer management
• Frontend and backend dashboard
• Bounce configuration
• Sending and tracking domain name
• Customer personalization
• Controlling the errors
• Template management
• Auto responders
The software application works perfectly when it is configured accurately that can help to create a campaign without errors.
Competitors to MailWizz
Nowadays, a wide range of software products arrive in the markets which compete with MailWizz software application.
MailChimp is a service whereas MailWizz is self-hosted software allowing the business companies to make their campaigns an effective one. It even offers 24/7 customer support which is not available in MailWizz. In addition, it is possible to install MailChimp in iOS devices and not possible in MailWizz.
Businesses can use the MailWizz after paying one time fees. On the other hand, MailChimp includes monthly prices and one should check them properly before installing the same. It is advisable to read the reviews and testimonials of email marketing software online for getting more ideas. Another thing is that it enables a business owner to plan the email marketing campaigns which exactly suit their business to get the desired outcomes.
–>